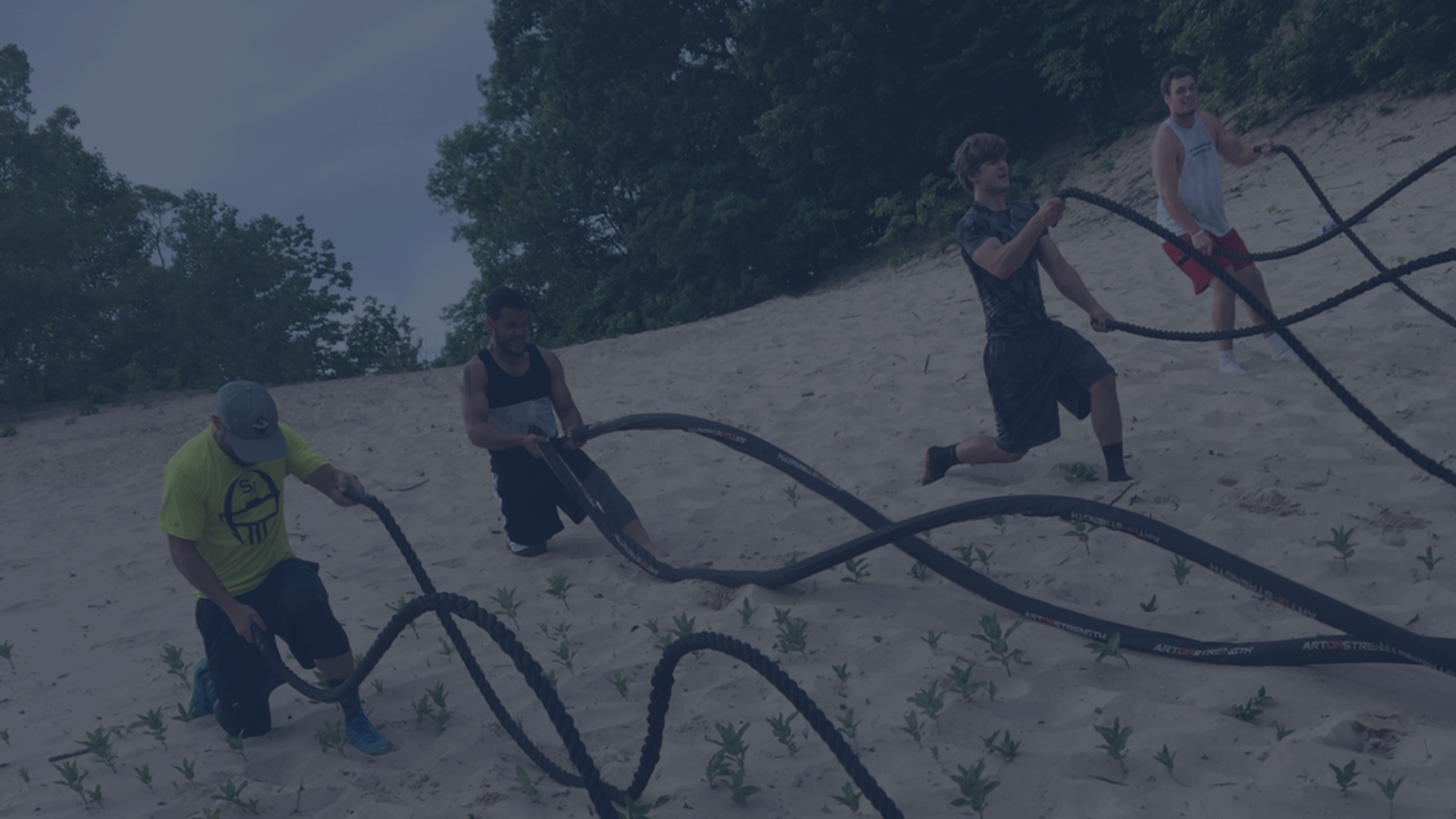 MagFit is more than a gym, more than a workout;
it is a lifestyle in holistic strength and wellness.
At MAGFIT, each workout is tailored to the individual or group. We are the engaging alternative to the traditional gym. Training is suited for all levels of fitness and ability. Daily workouts consist of TRX, kettelbell, plyometric training, circuit training, tabata and much more. Whether you want to hone in on athletic training, develop more strength, rehabilitate injuries or simply lose weight, MAGFIT has a regimen to achieve your desired end goals.
PERSONAL TRAINER
We set goals to help you become the best version of yourself. A MAGFIT workout is intense and geared towards increasing your fundamental strength. In doing so, you see muscles tone, weight drop, and overall energy increase. The emphasis is on total body work, therefore we combine different types of work outs in each session that balance cardio and strength training. By combining these two fitness efforts into each workout and maintaining a healthy diet, you exceed expectations and notice your body changing within weeks.
ATHLETIC TRAINING
Training for a specific sport? All levels of ability are invited to join us in our signature Athlete Workouts that keep you on your toes.
Work outs are mindfully designed to ensure we are addressing your individual needs and graduating you to the next level of fitness. For example, we run with resistance bands to develop faster muscle response. We focus on footwork drills to promote quickness and agility at the first step of attack. We hone-in on core strength to create a full body explosion that transitions to all athletic moves. The options are endless and keep you guessing what is next.
Training is not targeted to a specific sport or position, instead we focus on holistic athleticism. We build the plan, you just need to give it your all.
ONE-ON-ONE TRAINING
Looking to work toward or though something more specific? By scheduling a personal appointment you and Ryan can work through a specific trouble area or a past injury.
Ryan Magley
I became a personal Trainer in 2013 with a focus on providing the highest quality individual and group personal training services. Additional time is spent understanding what you expect out of a workout so we can incorporate specific regimens to assist in reaching your desired outcome. Regular follow-ups help me gather deeper knowledge of your daily routines and expectations to ensure a satisfactory service. With over 6 years experience and having conducted thousands of 1 on 1 and group personal training sessions, I have a proven track record of client satisfaction, retention and results.
EQUIPMENT USED & ENDORSED
Phone
269.861.7417
Location
4465 Red Arrow Hwy. Unit E
Stevensville, MI 49127
Hours
M-F 5:00a–10a, 4p–8p
Sat 7a-12:30p
Sun CLOSED